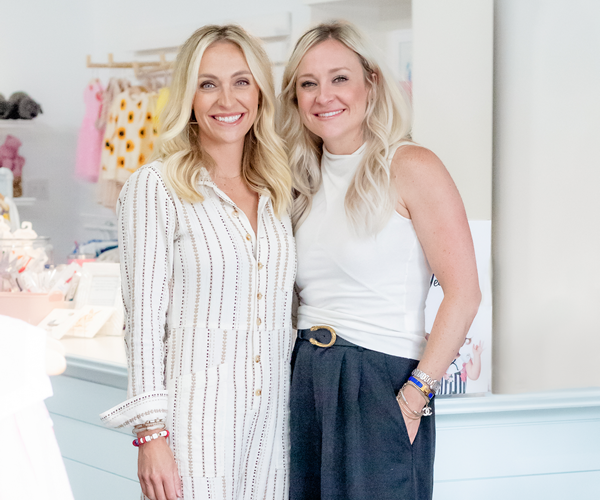 Owned by sisters Hannah Harrison and Hailey Stone, this high-end children's boutique has been a dream in Hannah's heart for quite some time. A mom of three boys, Hannah realized the limited options for high-end children's clothes in town and quickly grew tired of constantly driving a significant distance to find brands and quality that she loved.
Being from a small town in Georgia and two of five sisters, Hannah and Hailey had style instilled in their bones from a young age. Their mother passed down a love for classic styles while teaching her girls always to be confident in whatever they liked.
While researching the logistics of opening this type of curated and magical place, Hannah and Hailey reached out to Magpies® founder, Maggie Tucker, owner of Magpies Nashville, and accepted an offer to be the first licensed Magpies® location in Mt. Juliet, Tennessee. There was an immediate yes in Hannah's heart, and she knew this was the opportunity they needed.  Within only four months, this went from a dream for these sisters to opening in November 2021.
True to the spirit and nature of the beloved Magpies Nashville brand, Hannah's dream was to create a space where their customers felt seen and known.  Her favorite parts of owning a boutique in Mount Juliet are the people and relationships. This is what sets the Magpies® brand apart.